---
Zoom Fail: Can't Even Technology
Written by Mere Moto on January 11, 2022
Technology is always changing and evolving and at times it changes so much and so fast that we feel like we are left behind. It is pretty much something that helps in every aspect of life in this age and time and is an important communication tool.
With the world coming to a halt with the pandemic technology came to the rescue. A way to keep family and loved ones connected. It also served as a tool utilised by corporations and businesses to stay connected to clients and employees.
Zoom is an app that was used a lot during the pandemic and has become quite popular.
So the other day i needed to join a quick Zoom meeting. The link was sent to me and as the time for the meeting came i was still waiting for me to be let in by the host of the meeting. I quickly got on another app messenger and messaged her to ask what was happening and this was the short conversation that we had.
Host: Waiting in Zoom
Me: You have to let us in
Host: C!#%÷ LOL
A lot more colourful words came after that. A few minutes later a new link was sent and finally, we managed to have our meeting.
Technology is forever changing and just when we think we got it, it runs away from us again. So if you're not really as tech savvy as some people do not be disheartened a lot of us are taking small steps and we are learning too.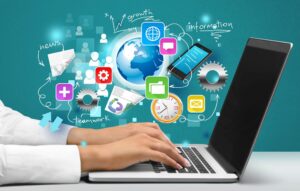 ---
Reader's opinions
---