---
Life begins at 40
Written by Mere Moto on January 18, 2022
They say life begins at 40. A friend celebrated his 40th Birthday yesterday. And seems like it is his 1st birthday with all the cakes he has been getting. So since his birthday yesterday, he has had 3 cakes.
The first cake was from his workmates along with lunch.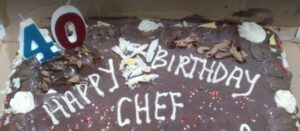 His second cake was from his wife and his son with dinner yesterday.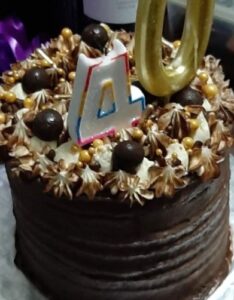 Today he got his third cake from some of his family that wanted to surprise him.

Three cakes already and only Tuesday. So according to the whispers by the weekend there will be another cake. Turns out some of his cousins want to celebrate with him but he has to get his own cake.
That is such a Fiji thing to do "nevermind it's your birthday we want to celebrate with you, just get your own cake"
Well, i guess life truly does begins at 40 and be it the 40th or the 1st birthday one can never have enough cake.
---
Reader's opinions
---