---
Cikobia Fresh Water Drive: Using Social Media For Good
Written by Alex Elbourne on November 6, 2023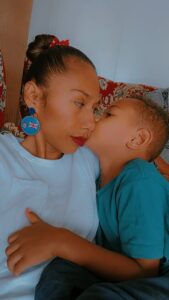 We so often hear about the negative aspects of social media that it can be easy to forget that it can also be used for good. As a tool to garner support at a grassroots level, nothing else comes close in terms of effectiveness. This was the case when X user @Vive_Fj (pictured above with her son) took to the platform to raise a concern close to her heart.

This is the water source on the island of Cikoba she was referring to.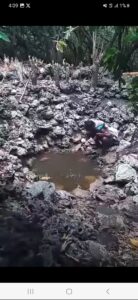 @Vive_Fj also posted a video which starkly clarified how desperate the need for fresh water on Cikobia is.
In most cases, someone would post something like this, and then not actually do anything. @Vive_Fj was not prepared to do that. Instead, using the power of social media she started a drive to get some water to the residents of Cikobia and also raise awareness of what they are facing.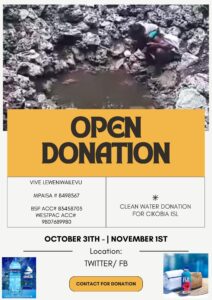 Her plan was to collect as many cash donations as possible and use that to purchase water. Of course, the question arose of just how much water would help. She managed to get a count of people needing help.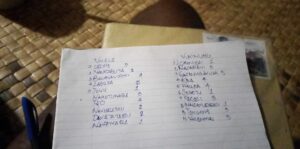 Once that was done and she had a better idea, the donations started rolling in to help achieve her target.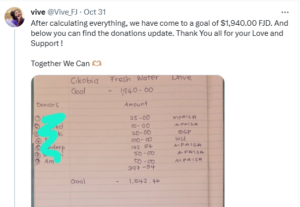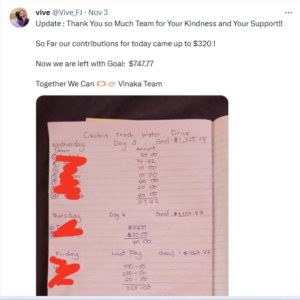 Even her brother helped out by using his skills as a photographer to help raise funds.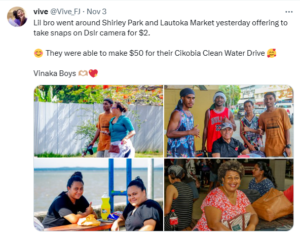 In a bid to keep things transparent, Vive_Fj was adamant about documenting monies coming in along with keeping her followers updated on the logistics of getting the water and then getting it to the island.


And after using X (formerly known as Twitter) to help others, this was the latest tweet from @Vive_Fj posted on the 5th of November.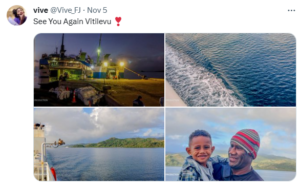 We assume that she is currently en route to Cikobia. In this day and age where social media can feel like nothing more than people fighting other people over what are sometimes petty issues we thought it was important to share this story to show that there are still people quietly doing what they can to make others lives easier.
Vinaka vakalevu @Vive_Fj and all those who contributed to the Cikobia Fresh Water Drive.
---
Reader's opinions
---