---
Kids Say the Darndest Things!!!! Best Compliation Video Ever
Written by Ateca Tukana on March 10, 2022
Remember all the smart things you said when you were a kid? No? Well, neither do I, but, best believe that our parentals did. Them and the rest of the grown-ups who like to bring up your toddler years and the crazy things you used to say and do as a child. Yeah, I don't think any of us will be able to live those moments down!
The beauty of all this is that we too get the opportunity to share stories about our kids when they say incredibly hilarious stuff. The only downside for them is we have the internet!!! So when the stories are circulating at the next family function, it will be followed by photographic/video evidence lol!!!
Poor babies, don't know what hit them. The perfect example is right here with my then "soon to be 9" daughter: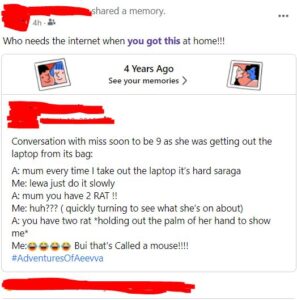 Ok enough about me, here is a video compilation from other parents of their babies just being thoroughly entertaining!!!
---
Reader's opinions
---