---
5 Things You Didn't Know About The Rugby World Cup
Written by Alex Elbourne on September 8, 2023
With the Rugby World Cup 2023 finally set to kick off tomorrow in France with what promises to be an epic showdown between the All Blacks and Les Bleus and with our very own Flying Fijians facing the Welsh Dragon on Monday, here are 5 things you didn't know about rugby's premier competition.
1.New Zealand's Jonah Lomu in 1995 and South Africa's Bryan Habana in 2007 share the record for the most tries in one competition, with eight. Even speaking their names sends a chill down our spines.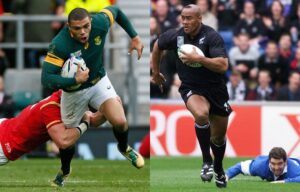 2.England's 2003 World Cup hero Jonny Wilkinson remains the top points-scorer in finals history, with 277, from one try, 28 conversions, 58 penalties and 14 drop-goals. It was in the final that Wilkinson broke Australian hearts and sent the Barmy Army into paroxysms of joy with a world cup winning drop goal!
3.Canada is the only team to have received two red cards in one match, in a 20-0 defeat to South Africa in 1995, Gareth Rees and Rod Snow the culprits. Is it just us or is anyone else surprised that Canada, of all countries are the only team to have achieved this dubious distinction?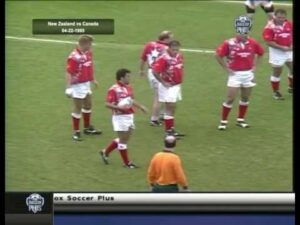 4.The Wallabies routed Namibia in 2003, with a scoreline of 142-0. New Zealand are the only team to score more points in a match, defeating Japan 145-17 in 1995. Namibia are back in the 2023 Rugby World Cup and we wish them and the Brave Blossoms of Japan all the best!
5.The same whistle is blown for the opening game of every Rugby World Cup tournament. It was first used in 1905 by a Welsh referee during a game between England and New Zealand. Talk about tradition! Using a whistle that is 118 years old certainly qualifies.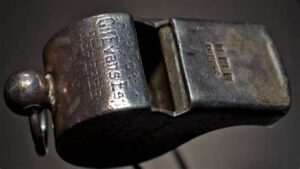 And there you have it, 5 things you didn't know about the Rugby World Cup. With the eyes of the rugby world firmly on France for the next month or two, it will be interesting to see which team will hoist the Webb-Ellis Cup at the end of it. It goes without seeing that we will be rooting for the Flying Fijians. However it goes, the world will be in union.
---
Reader's opinions
---