---
Tina Turner The Queen of Rock 'N' Roll gets Inducted Again
Written by Mere Moto on November 1, 2021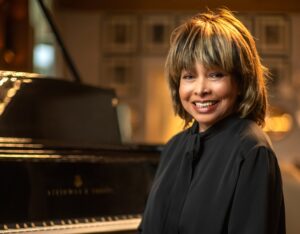 Tina Turner "The Queen of Rock 'n' Roll" was inducted into the Rock and Roll Hall of fame again last weekend in Cleveland however she was not able to be at the ceremony.
Turns out that years ago, when it was proposed that Cleveland be the home of the Rock and Roll Hall of Fame she was one of the biggest supporters of the idea and even wrote a letter on how Cleveland played a big role in Rock and Roll.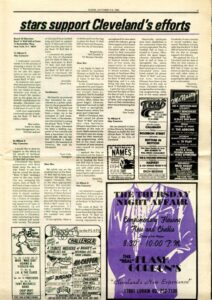 The letter reads:
"I am pleased to support the efforts of the people of Northeast Ohio to promote Cleveland as the site of the Rock 'N' Roll Hall of Fame.
The roots of Rock 'N' Roll run deep in Cleveland. It was there that Alan Freed gave Rock 'N' Roll its name, and the city has a strong reputation as a springboard for the new talent within the industry, giving them support and a chance for national attention. Cleveland radio is recognized for their innovative and trendsetting programming, and the large variety of musical venues offer fans of live music the opportunity to attend hundreds of area concerts in record numbers. The people of Northeast Ohio have shown their support for Rock 'N' Roll since the beginning, and it is only fitting that they host the Rock 'N' Roll Hall of Fame.
I wish the City of Cleveland and the State of Ohio the best of luck in acquiring the Rock 'N' Roll Hall of Fame and congratulate them on their tremendous effort toward attaining that goal.
Sincerely,
Tina Turner
She was inducted by Angela Bassett. Musicians like Christina Aguilera, Mickey Guyton, H.E.R. and Bryan Adams performed in her honor.
Turner recorded a video message for the audience "If they're still giving me awards at 81, I must have done something right," she said. "I'm very happy to have this."
She truly is The Queen of Rock and Roll
---
Reader's opinions
---