---
Following the volcanic eruption in Tonga over the weekend the Department of Environment is monitoring the air quality. There is confirmation that the Sulphur Dioxide (SO2) concentration in the atmosphere has increased. The increase could result in acidic rain.
The public is advised to cover all household water tanks and stay indoors in the event of rain due to the risk of acid rain.
Now, my only concern is that people are not going to take this warning seriously. Let's take recent events, for example, TC Cody while the warning has been put out people were still seen jumping into flooded rivers and thinking it is a picnic. Over the weekend, though the tsunami warning was put out as a result of the volcanic eruption there were people who wanted to go and watch the tsunami and take videos and photos.
I could go on but as one can see we do not have a good track record in taking heed of warnings.
For once and for the love of everything let us just follow and take heed of these warnings. They are there to protect us. Being out in the rain is not safe at the moment. Let us ensure that we are all safe especially our younger members.
Let's be honest listening to warnings is not our strong point.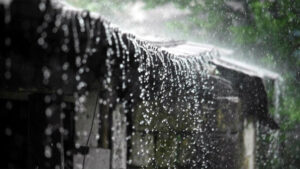 PC: fijivillage.com
---
Reader's opinions
---