---
Did Britney just shade Jamie-lynn?
Did Britney Spears Shade Jamie Lynn's Book (Again)??? See The Evidence!
Oh! Snap! We are here for all the SHADE Britney is throwing at her sister. YASSSS!!! So Jamie-Lynn's book "Things I should have said" comes out next week. Jamie was promoting her book on Good morning America and she spoke about a few things including her relationship with her SUPER famous sister Britney Spears.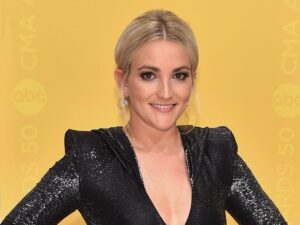 Britney Spears saw the teaser and clapped back in the most subtle way as possible. Britney's Instagram looked like this
https://www.instagram.com/p/CYnIxEiOr-H/?utm_source=ig_embed&ig_rid=d0b892a4-024f-4dad-98ed-76506b729ce1
Not a direct attack on her little sis, but it definitely seems like a message to say 'if you're going to tell your version of the story, I'm going to tell mine.' Which, frankly, we would LOVE to see!
I mean, if we're talking about saying things and not saying things Britney has a lot to say.
Jamie-Lynn is still trying to profit off of her older sister, which is just DISGUSTING!!!
---
Reader's opinions
---