---
The Fijiana Drua team are turning heads at the Super W competition. Currently sitting at the top of the Super W points table after winning both their games so far.
Playing with the unmistakable Fijian flair showing everyone just what these ladies are capable of. People are finally sitting up and taking notice. Fijiana 7s showed up at the Olympics and became Bronze medalists. Fijiana Drua is showing up at the Super W competition and telling everyone that this is where they belong.
Though we are this big rugby-loving nation female rugby players have fought long and hard to get the recognition that they deserved.
But what i love about these women rugby players is that despite it all they work hard at training and not let anything get in the way be it the gruelling training sessions, the lack of resources and support or whatever people said.
When they say it's all "Passion" well you will not fully understand what that means until you have a chance to spend some time with these ladies in preparation mode and hear their stories. What everyone has seen in the last two rounds of Super W is a lot of behind the scene work put in by the ladies and the management team and a few others.
And there is more to come for sure not just for Super W but leading up to the Rugby World Cup later on this year.
Watching these ladies reminds me of a quote " Work hard in silence.Let Success be your noise"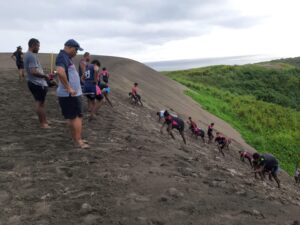 ---
Reader's opinions
---