---
Adele Defends Fan
Written by Mere Moto on August 31, 2023
An Adele fan has thanked the star for "standing up for me" after she paused a concert when she saw a security guard telling him to sit down.
The singer was playing as part of her Las Vegas residency "Weekends With Adele" but stopped while performing Water Under the Bridge.
The male audience member was singing along enthusiastically when another fan sitting behind him and a security guard told him he was blocking the view.
Adele spotted that and paused the song, telling the guard to "leave him alone".
The fan used a selfie stick to record the interaction, which he later posted on TikTok.
The singer then asked her band to "start again", and told the audience: "Sorry guys, he's been bothered the whole show by security about people sitting behind him, he's here to have fun, all of you are here to have fun."
Afterwards, he wrote on TikTok: "Adele thank you so much for this breathtaking night and for standing up for me, so that I could live your concert as it should be.
"I still cannot wrap my head around the fact that I was in the same room as ADELE, sang every song with her, and she even stopped the show to defend me.
"I did not expected [sic] everyone in my section to be mad at me for having the time of my life and wanting to stand up and sing with her, but I honestly did not care at all about what anyone was saying to me.
"I just was in awe with the masterpiece I was watching with my own eyes. I did not have time for them haters."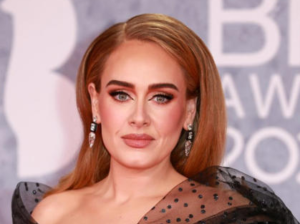 Credits: msn.com
---
Reader's opinions
---