---
Woman Tries To Use Her Tears To Get Her Way, Fails!
Written by Alex Elbourne on May 16, 2023
This is a video that's going viral showing the moment a woman is confronted by a young man who is, understandably not happy when she tries to take a public bike that he had reserved. The woman tries to make herself out to be the good person but comes across as a complete pyschopath!
This lady tried her best to weaponize her tears, but when she realized it wasn't going to work she switched it off and acted like nothing happened.

This should be criminal. pic.twitter.com/P1UW3gJZGf

— 🥀 Imposter_🥀 (@Imposter_Edits) May 14, 2023
The fact that she's white and they are black also makes things worse because, historically, many young black men have found themselves in trouble or worse after interactions with white women. Her employer is also not happy with her behaviour and released this statement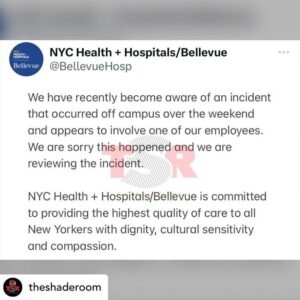 Here's hoping she gets what she deserves!
---
Reader's opinions
---