---
WOMAN GOES BLIND AFTER EYE TATTOO GOES WRONG
Written by Lola Narawa on January 4, 2023
Aleksandra Sadowska went to get the whites of her eyes tattooed black in April 2017 at a studio in Warsaw, Poland, that she found online.
At the time of the inking, she told local media that: "I've always wanted tattooed eyes, I thought they suited me."
But it was heard that the bungling tattooist – who was named only as Piotr A. in court – penetrated the eyeball too deeply with the needle, and used an ink that was uncertified for use on eyes.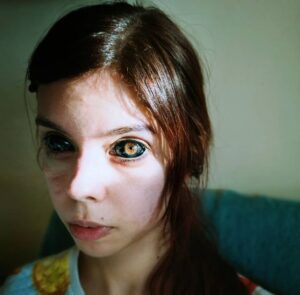 Aleksandra, who was aged 21 at the time, said that she specifically chose the artist because he had a good background history of performing the same inking on others.
She said at the time: "The tattoo artist had dozens of such procedures in his portfolio. At least that's what he said.
"Then it turned out not to be true. He also claimed to have medical education, which is also doubtful."
---
Reader's opinions
---