---
S Club release first new single for 20 years
Written by Mere Moto on July 26, 2023
S Club have released their first new song in two decades, three months after the death of Paul Cattermole.
The group says These Are The Days is intended as a tribute to their former bandmate.
Cattermole died of natural causes in April, weeks after the group announced a reunion tour.
The song has been recorded by Bradley McIntosh, Jo O'Meara, Rachel Stevens, Jon Lee and Tina Barrett, who have said they will proceed with the tour.
Hannah Spearritt, who was previously in a relationship with Cattermole, is no longer taking part in the tour or single as she has said she is still too upset about his death.
Earlier this week, Spearritt told the Sun: "It's still so raw and I have these moments where I don't quite believe that it's real. I still can't believe I will never see him again."
These Are The Days has been written by the group's original hit songwriting team of Cathy Dennis, Simon Ellis, Johanne Ellis and producer John Nathaniel.
While the song recalls the group's classic upbeat sound, the lyrics are more reflective and often tinged with sadness, with clear references to Cattermole.
Like the forthcoming 15-date UK tour, the release of the song marks the 25th anniversary of the group, originally called S Club 7.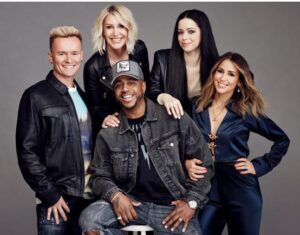 Credits: msn.com
---
Reader's opinions
---