---
Pate Senikauciri: The Man We Love To Hate
Written by Alex Elbourne on September 5, 2023
From criticizing the Flying Fijians for Semi Radradra wearing different shoes, of all things, in the lead up to the Rugby World Cup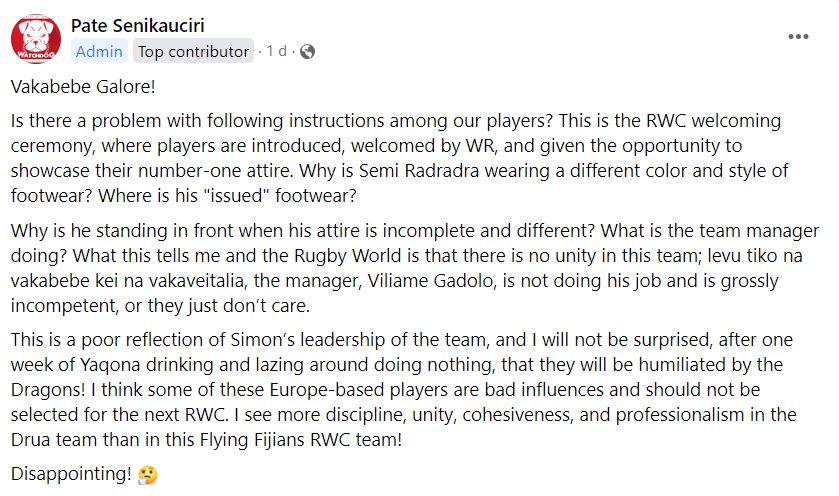 To being critical of their singing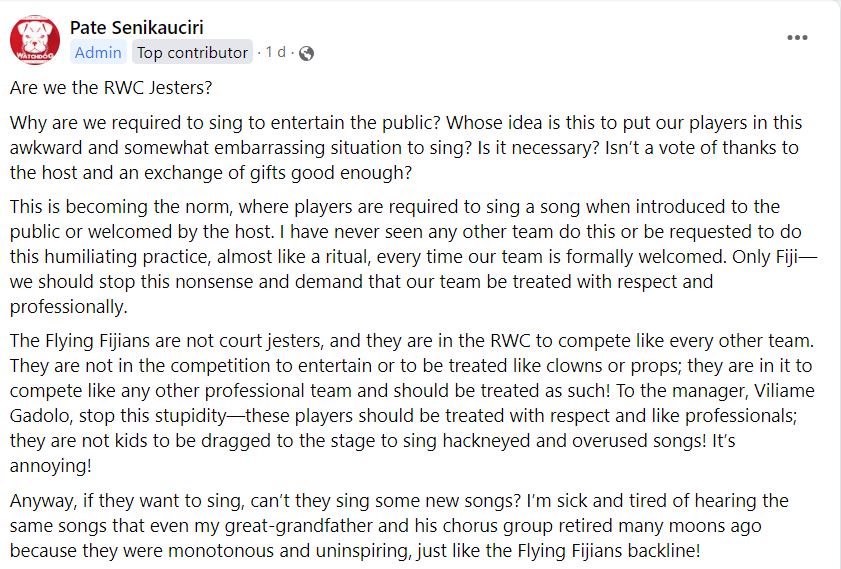 To a grudging bit of praise damned with criticism of the actions at falekau

And of course his utter effusiveness when we do win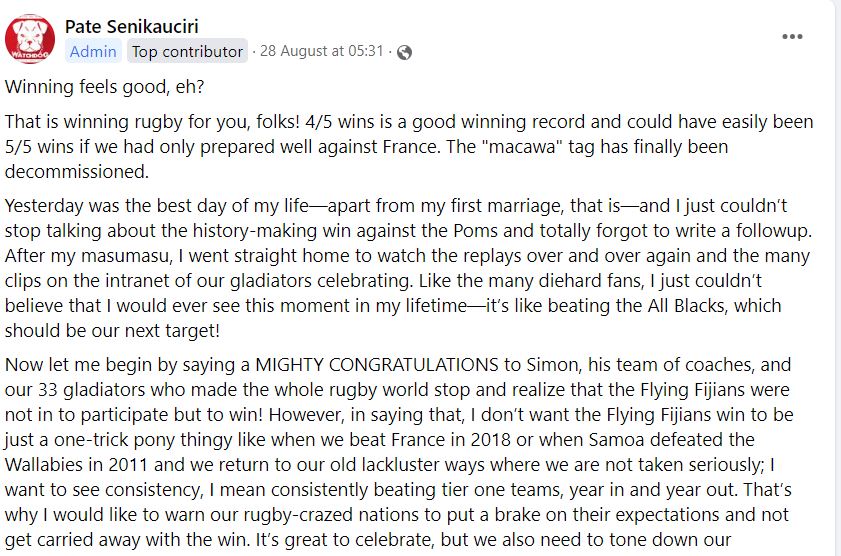 There is no doubt that local rugby pundit Pate Senikauciri lives rent free in the collective psyche of Fijian rugby fans. In fact, he as raised so much discussion you could almost credit him with doing most of the heavy lifting to ensure we will be cheering our Fiji Water Flying Fijians when they play Wales next week Monday.
Who is Pate Senikauciri? that's the big question and the answer is, we just do not know. What we do know is that, unlike most other Fijian fans, Senikauciri is against bringing religion or culture to our rugby, automatically pitting him against 99% of other Fijian rugby fans. There has been widespread speculation about his identity with several people being "outed" as Pate but each time has turned out to be a false alarm. A user on Rugby Watchdog, the Facebook page where Senikauciri posts once speculated that he may be engaging in reverse psychology to get fans riled up.
And it seems to be working a charm because whatever else, not one single rugby fan in Fiji is indifferent to Pate Senikauciri.
---
Reader's opinions
---