---
My Friends New Fancy Phone
Written by Mere Moto on March 14, 2023
Phones they are a must have nowadays. Phones have become the new all in one item,it is an alarm clock, it is a radio, it is a calendar, a map, a computer and everything else in between. Features on phones have just come in leaps and bounds and with all the different apps available. With most people their phones are pretty much an extension of who they are.
A friend of mine has just done what he calls an investment in getting a really cool awesome phone.
He has just bought a S23 Ultra. With features that are out of this world. I told him those features better be able to cook, clean and do the laundy with the hole it is burning in his pocket after a purchase like that.
So just a few features of this phone
200MP camera, the highest resolution on a phone

Our fastest mobile processor ever**

Advanced Nightography

Built-in S Pen with camera shutter button 
That's not all it is enviromentally friendly as well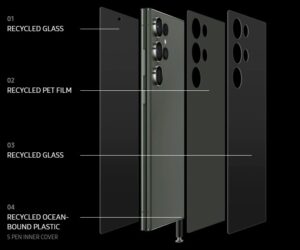 How cool is this phone. Well the price too is cool. So i think i shall admire my friends phone and stick to my "el-cheapo" one that i call mine.
Credits: samsung.com
---
Reader's opinions
---