---
There was a guest referee at the 46th Fiji Bitter Marist 7s. Her name is Ano Kuwai from Japan. She was also a referee at the 2020 Olympic Games. Interestingly at the 2016 Olympic Games, she was a player for the Japanese women's 7s team.
But she is one that was not originally from a rugby background she comes from athletics where she was a discus thrower from athletics to ice hockey and eventually ended up on the rugby field.
Being a referee is a path that not a lot of people like to take and especially women. It was good to see how she has transitioned from a player to a referee. On the local front we have a few women that are bold enough to take the step and be the woman in control at rugby matches with the likes of Kuini Vuli and Mere Uluinaceva.
I do hope that her coming to Fiji will inspire more young women to take up refereeing.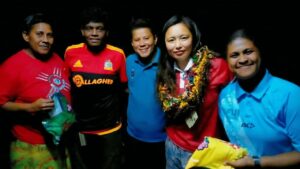 Ano Kuwai (with garland) Pictured with Kuini Vuli, Mere Uluinaceva and other female referees.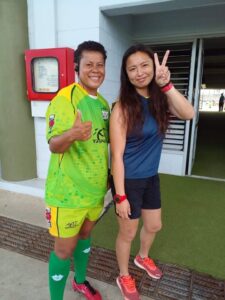 Ano with Kuini Vuli at Marist 7s..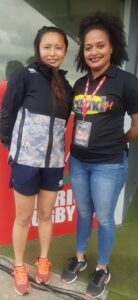 Ano with Victoria from LegendFM Breakfast.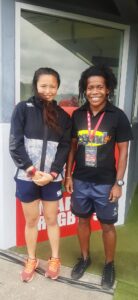 Ano with Mere from LegendFM.
---
Reader's opinions
---