---
Parenting has its moments.
And with social media parents now are able to share their moments with everyone. Here are some funny parents tweets.
How cool is this kid? I wish it was this easy to organize a party for my nephews and nieces.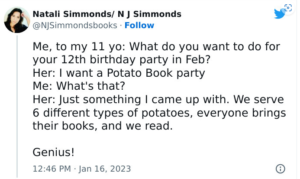 Sometimes as parents you just have to sit back and just let Life take over and teach the lessons that need to be learnt.

There is also the great lesson of learning by experience.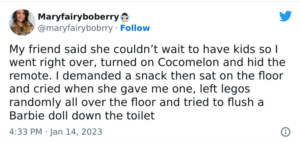 This young lady will make a good detective or scientist with her curious mind.

Being a parent is not easy. Sometimes you just need to stop, breathe and tweet a funny moment and laugh about it. According to a friend who is a parent to 3 kids it helps to be able to laugh at things.
PC: boredpanda.com
---
Reader's opinions
---