---
Ed Sheeran: 7years no phones
Written by Mere Moto on January 30, 2022
How long are you able to be without your phone?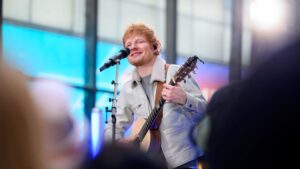 Believe it or not for this guy he has been without a phone since 2015. Yes, Ed Sheeran has been without a phone for 7 years.
In a recent podcast this is what he shared "I got really, really overwhelmed and sad with a phone. I just spent my whole time just in a very low place.I got rid of it, and it was like a veil just lifted."
So how does he stay connected "I have an email … and like, every few days, I'll sit down and open up my laptop and I'll answer 10 emails at a time.I'll send them off and close my laptop and then that'll be it. And then I'll go back to living life and I don't feel overwhelmed."
He basically wants to live life and not let technology especially a smartphone distract him.
Wonder how long we can last without our smartphones not long especially not 7years.
---
Reader's opinions
---