---
Britney Spears: Shy,Introvert Amidst More Rumours
Written by Mere Moto on April 10, 2023
Britney Spears has had her fair share if not more than fair share of drama's and rumours. The rumour mill has been at it again when husband Sam Asghari had been seen out without his wedding band sparking rumours that there is some trouble with their marriage.
In her defence Fenton Bailey former director of 2013 documentary I Am Britney Jean during his appearance on SiriusXM's Radio Andy, opened up about his experience with Spears.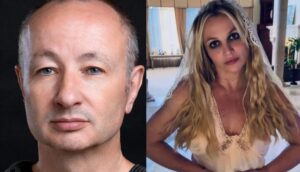 "Because of 'Oops, I Did It Again' or 'Slave 4 U' we think she's just, like, [a] charged up sex strumpet," Bailey told host Andy Cohen making reference to Spears' 2000 and 2001 hit songs.
"That's not who she is," he said. "On the stage she is, but in real life, she's shy, very introverted. And as she has kept on saying, 'I'm just a normal, boring person.'"
Since the beginning of the year and all the stories and rumours of her Spears had responded to all the speculation with an Instagram post writing, "As my hubby says it best: don't believe everything you read!!!"
Credits: geo.tv, etonline.com, thenerdstash.com
---
Reader's opinions
---