---
Vietnam bans Barbie, Philippines lets her stay
Written by Mere Moto on July 24, 2023
The highly anticipated 'Barbie' film generated a lot of buzz — and not always for the right reasons. The film has been banned in Vietnam for allegedly inciting a territorial dispute in the South China Sea in its trailers, and it once potentially faced a ban in the Philippines.
Just before its release, in July 2023, the Barbie movie faced its most serious controversy yet. It caused an international stir because of its depiction of Asian countries in one of its trailers.
As The Independent explains, the trailer of the Barbie movie shows a map that demarcates China's land territories. Strikingly, China in this map includes islands that are under territorial disputes in the South China Sea. the dispute involves nations such as Vietnam, China, and the Philippines, amongst many others.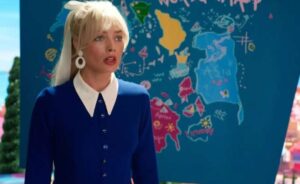 Given the sensitive nature of what was shown in the Barbie movie's trailer, it was no surprise to all when Reuters reported that Vietnam had decided to ban the airing of the film in the country.
This is not the first time the nation had decided to ban films for airing content relating to the territorial dispute as the same report notes that Vietnam has similarly banned the film 'Uncharted' and the Netflix series 'Pine Gap' for also portraying the disputed islands as China's.
Vietnam was not be the only country where the Barbie movie was at risk of being banned. According to Deadline, the Philippines had considered following suit with banning the film too as it has similarly done so with banning the screening of 'Uncharted' for the same reason.
However, according to CNBC, Barbie has managed to avoid being barred from air in the Philippines! The country's film board approved the film because the map was deemed too 'cartoonish' to be taken seriously, but they have asked Warner Bros. to blur the controversial line for air in the country.
According to 8days, the Barbie producers asserted that the map drawing was just a childish depiction of an actual map and was "not intended to make any type of statement." However, given the sensitivity of the subject, the ban is unlikely to be lifted anytime soon.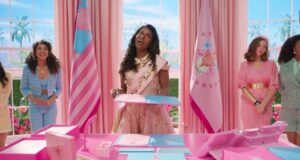 Credits: msn.com
---
Reader's opinions
---