---
Tumeric Powder and its Magicalness
Written by Lola Narawa on March 22, 2022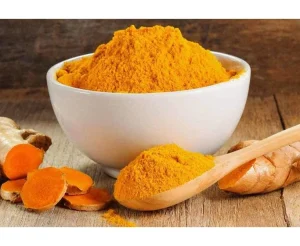 Everywhere in the world, Women have their beauty hacks. Now Tumeric powder is something I've seen being used locally as a face mask.
So i decided to do a bit of a read on it. If you want to get glowing skin naturally, reach for turmeric. The ancient spice holds a special place of honour in Indian weddings, specifically in the Haldi ceremony, which involves applying a turmeric paste on the bride and groom—because of the glow, it leaves on the soon-to-be-married couple. "This is due to the powerful antioxidant and anti-inflammatory called curcumin that is in turmeric—these serious turmeric benefits brighten the skin, improve the skin's complexion, and rejuvenate dull-looking skin.
You wouldn't think a spice that's flaming yellow would be useful for something as tricky as teeth whitening, but prepare to be surprised! Though turmeric can stain fabrics, the spice has the power to naturally whiten teeth and relieve gingivitis and toothaches to boot. "You can use turmeric to make a natural, fluoride-free toothpaste that will ward off bacteria and ease inflammation.
And its also been known to be able to remove stretch marks. All you have to do is mix  Tumeric with 1 tablespoon of extra virgin olive oil, 1 teaspoon of turmeric and a squeeze of ⅛ of a lemon. Rub this mixture onto the affected areas twice a day.
Pretty amazing right? it can be used for facial teeth whitening and removing stretch marks.
---
Reader's opinions
---