---
The Ultimate Meal Prepper(Mum Has 426 Meals Ready To Feed Her Family For Next 8Months)
Written by Lola Narawa on August 25, 2022
So when it comes to meal prep most of us leave it to the last minute to decide on what to make . But a mother of 3 in the US Kelsey Shaw is being dubbed the Ultimate Meal prepper' as she already has 426 meals ready to feed her family for the next eight months. She keeps her pantry stocked to the brim and it's full of home-grown canned fresh vegetables, pre-made meals, herbs, rice and pasta.
This is the what the inside of her pantry looks like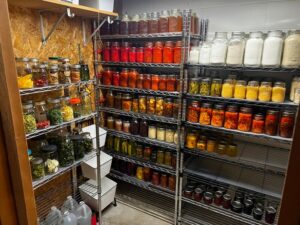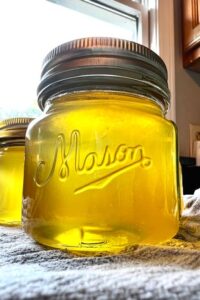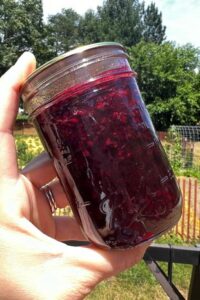 She started doing this in September 2017 after she and her family moved to their 5 acre farm in Crown point Indiana. Kelsey taught herself how to preserve everything – from pickles to a beef stew – and uses methods such as dehydration and water-canning to keep her cupboards stocked up.
Kelly learned everything she knows through books and watching videos on YouTube on how to preserve food. At first it was just pickling but now she tries to preserve everything she can.
I'm looking at her pantry and I am in love with it.
---
Reader's opinions
---