---
Rolling Stones Going To Court
Written by Mere Moto on March 15, 2023
The Rolling Stones are heading to court over a copyright lawsuit claiming their 2020 single "Living in a Ghost Town" — a rare new song from the band — got material from two songs from earlier on that were not quite famous.
According to songwriter Sergio Garcia Fernandez (stage name Angelslang), he  claims that Mick Jagger and Keith Richards "misappropriated many of the recognizable and key protected elements" from his 2006 song "So Sorry" as well as his 2007 tune "Seed of God."
In any copyright lawsuit, an accuser needs to show that the alleged infringer (in this case Rolling Stones) had "access" to their work in order to copy it.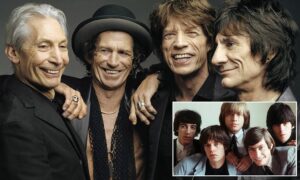 Considering how readily available music is nowadays , I guess we will have to wait and see if this band with a musical history spanning about 60years will be found guilty.
Credits: billboard.com , bing.com
---
Reader's opinions
---