---
Lifesaving Fijian Rugby Player in Australia
Written by Alex Elbourne on October 20, 2021
From the club he plays for, Moorabbin Rugby Football Club comes this writeup:
While most people were in bed early last Saturday morning, Emosi Caniogo (aka Mos) was saving a life.
At 6 am Mos was doing his recovery session in the chilly waters at Green Point on Brighton beach when he heard a cry for help from the water. A couple of joggers stopped and pointed to two men waving furiously about 40m offshore caught in a rip.
Mos took a moment and then jumped into the surf and headed out. In those few moments, the men were now 50-60m from shore. As he got close one of the men gasped "help my mate". Mos kept going and could feel the strong rip pulling at him.
He reached the second swimmer, who was exhausted, flipped him on his back, and started to drag him back to shore. Not being a strong swimmer himself, Mos had to use every inch of his six feet four-inch frame when he grabbed the man under the armpits and then standing on his tiptoes inched his way back to shore. On the way Mos found himself walking backward with his head a foot or so underwater at times, but he finally got the man back onto the beach.
We are so proud of our Moorabbin Rams brother. Mos has had a tough year being stranded in Melbourne when the Pandemic arrived in 2020. He trained so hard, and then played exceedingly well for us once everyone got the chance to play some rugby.
Emosi has impressed everyone at the club with his work ethic both on and off the field and now he has one more fan who has to be thankful that circumstances kept him in Melbourne.
We're sure that everyone in our local community who has been helping him through his journey, feels as proud of Emosi as we do.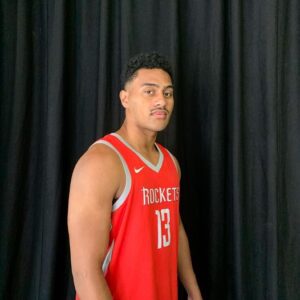 ---
Reader's opinions
---