---
Justice League x RWBY: Superheroes and Huntsmen Part 1
It's an exciting crossover event that brings together two iconic universes. As a fan of both the Justice League and RWBY, I was thrilled to see these characters interact and fight side by side.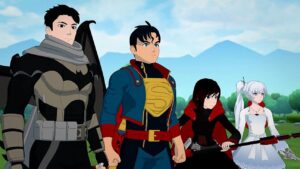 http://Flickering Myth. (2023, February 1). Justice League x RWBY: Super Heroes & Huntsmen Part One trailer and release details revealed. https://www.flickeringmyth.com/2023/02/justice-league-x-rwby-super-heroes-huntsmen-part-one-trailer-and-release-details-revealed/
The show opens with the "Man" of steal realising his reverted to an adolescent state and he may not be in "Kansas" anymore. The introduction of the RWBY characters was seamless, and it was great to see how their unique fighting styles and weapons complemented the Justice League's powers and abilities.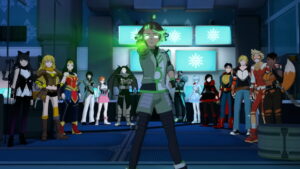 http://GamesRadar. (2023, February 1). Justice League/RWBY movie release date and trailer revealed. https://www.gamesradar.com/justice-league-rwby-movie-release-date-trailer/
The animation and fight choreography were top-notch, with each character getting their moment to shine. The interactions between the characters were also a highlight, with the banter between Batman and Weiss being particularly enjoyable.
Part 1 ended on a cliff-hanger, which left me eagerly anticipating the next instalment. Overall, "Superheroes and Huntsmen Part 1" was a fantastic start to what promises to be an epic crossover event. It's a must-watch for fans of either franchise, and I highly recommend it to anyone looking for an action-packed adventure.
---
Reader's opinions
---