---
Jim Carrey and The Law Of Attraction
Written by Ateca Tukana on February 16, 2022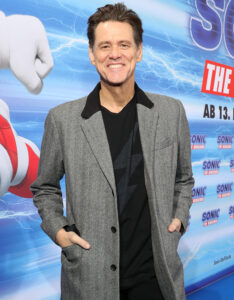 You've more than likely heard of Jim Carrey before. Over the years, he has starred in many popular films including The Truman Show, The Mask, and Bruce Almighty (just to name a few.)
But his personality goes a lot deeper than just his comedic persona and movie star charisma. In fact, Jim Carrey is probably one the most Philosophical individuals on the planet.
Although he isn't in the spotlight as much anymore, throughout the years, he has credited his success and fortunes by applying the Law of attraction into his life. What's even more inspiring is that Jim Carrey, like you and I, came from humble beginnings. No silver spoon or easy ticket. In fact, his family was very poor throughout his childhood. So what made him so successful in attracting such an extravagant and self-fulfilling life?
The rules that he applied to his life that got him through was
You have to take action
Double down on what you love
Keep your eye on the prize.                                                                                                                                                                                  Simple really but look where it got him. A name known worldwide for his acting skills and his ability to bring characters to life.
---
Reader's opinions
---